THE BEST INTERACTIVE AND IMMERSIVE
GROUP EXPERIENCE ON A SMALL FOOTPRINT
The Interactive Theater is the classic of the interactive attractions invented by Alterface. This configuration offers the best immersive and interactive group experience to share with family and friends while keeping a good throughput on a small footprint. It provides action and fun thanks to the customized motion seats and all the FX included.
USER EXPERIENCE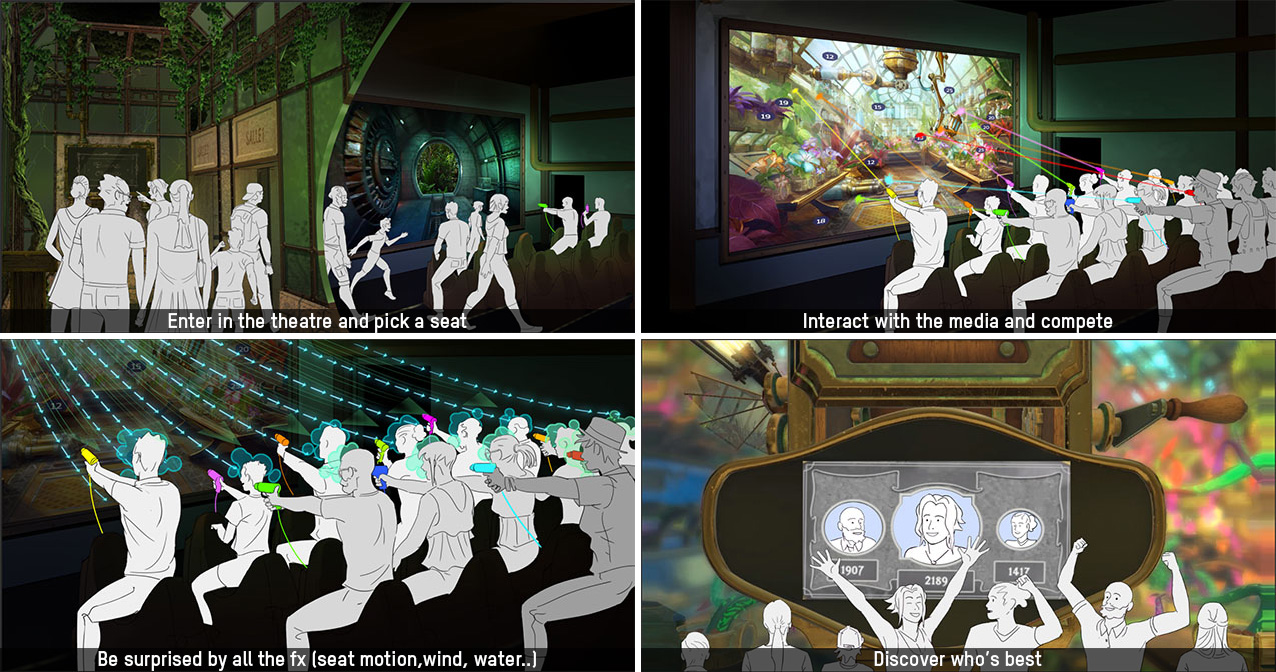 UNIQUE ADVANTAGES:
Provides a group experience
Requires a small footprint
Conveys a strong story
Easy to renew with new media
Can easily be duplicated to extend throughput
INCLUDED IN THE PACKAGE:
Interactive devices
Motion seats with LED scores display
Image generator for classic or stereoscopic games
5.1 audio system
Show control
Operator panel
Content from existing catalog
In ride picture
Projection system
+ AVAILABLE OPTIONS
Hall of fame outside of the ride
Preshow
Photostore
Custom content
Fog machine, Wind, Water, Stroboscope
Doors control system
Lighting system